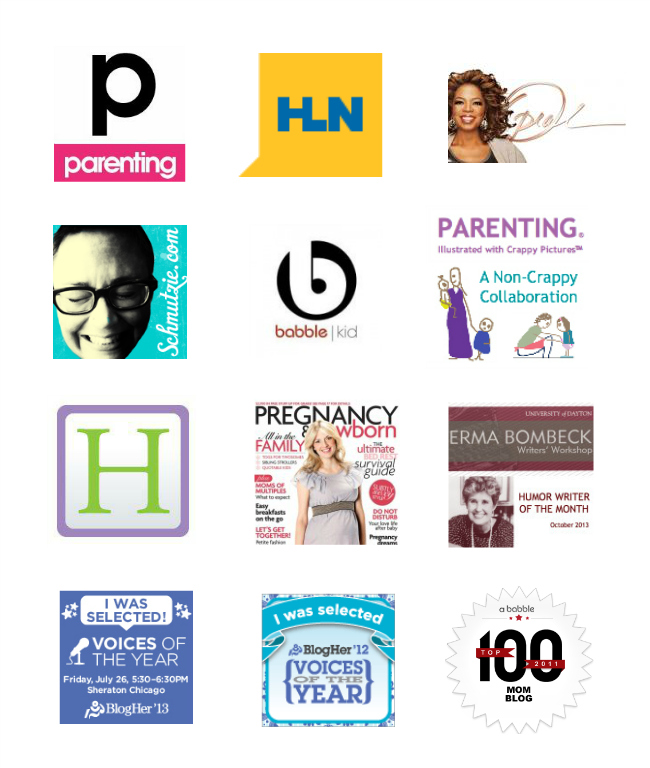 Northside Woman Magazine, The Language of Laughter (pages 11-13), September 2014.
Parenting Magazine, The Truth About Parenting: Blogs Every Parent Should Read, January 2014.
CNN's HLNtv.com, Best of the Blogs by Jonathan Anker, October 2012
Oprah, Viewers Clean House Success Stories, March 2009
Schmutzie, Five Star Friday, June 2012
Erma Bombeck Writers' Workshop, Named Humor Writer of the Month, October 2013. Read my interview with Teri Rizvi, Founder of the Erma Bombeck Writers' Workshop.
The Huffington Post

Pregnancy & Newborn Magazine, "The postdelivery party favor: getting to know the amazing placenta," on newsstands January 2012. (Please note: "Iris Beard" was my former nom de plume.)
BlogHer

Babble
Parenting: Illustrated with Crappy Pictures, Sticky Situation (a Non-Crappy Collaboration), October 2012
Click HERE to return to the home page.